CloseApp Business App
CloseApp Business App is an Android app which is free and available on Google Playstore. Businesses login to this app to manage their accounts.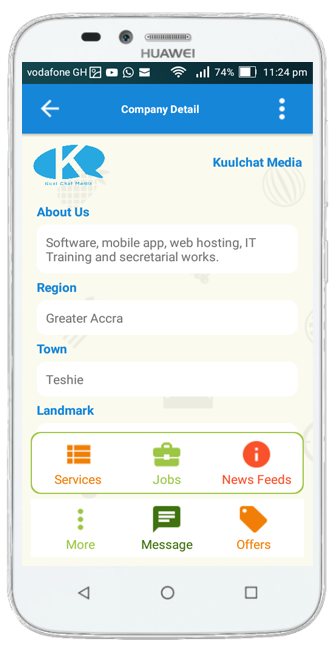 When we sign up a business, the login details are sent to the phone in order to download the app from Playstore and login with the details. The login details can later be changed.
We need to be physically present at your business premise and so you need to request for a business sign up so that we visit to sign your business up.
Once we sign your business up, users can search for your services, contact, location or direction.
You can upload job opportunities to the general users anytime your business is hiring so users can apply for the position.
You can also share news updates, announcements, portfolio etc with your clients or potential clients. Schools can also use this feature to send notifications, announcements etc to students or parents.